Why do people tip up to six times more than they already have paid? How do people deal with adversity? What do Jazz and Business have in common?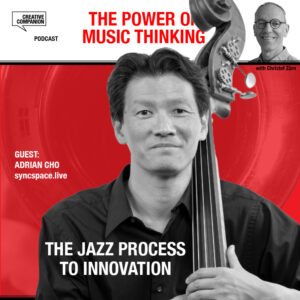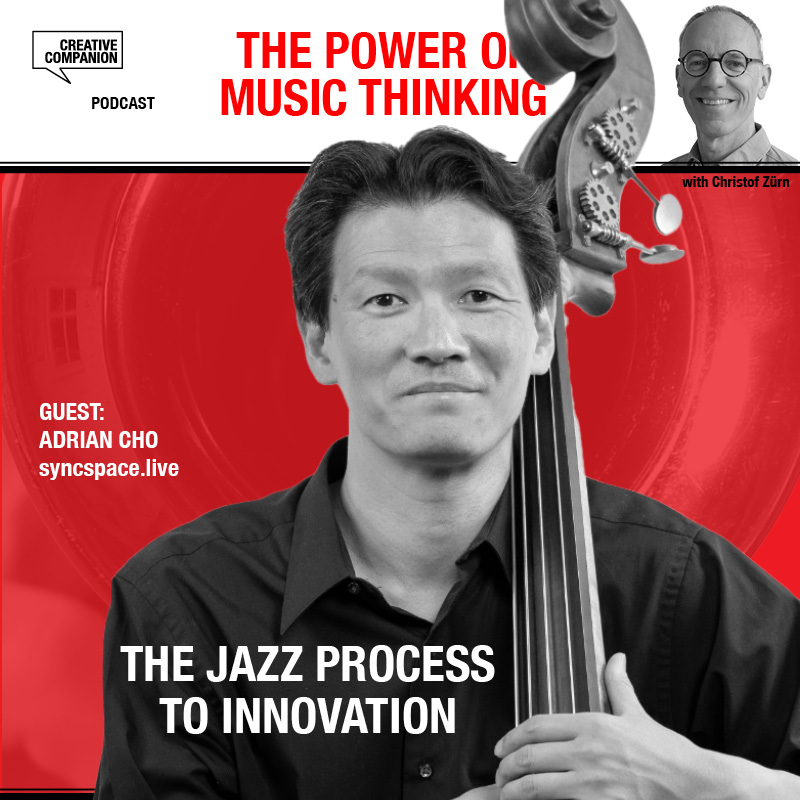 Today we are in Ottawa (Canada) talking to Adrian Cho, ex-IBM consultant, book author, wildlife photographer, artistic director of the Ottawa Jazz Orchestra, bass player and creative director of syncspace. 
We talk about how a damaged muscle brought Adrian to the piano and later to software development and IT consulting. He shares with us how jazz thinking can influence innovation and help embrace the unknown so that exciting things can happen.
We discuss the essence of how people work meaningful together, how people deal with adversity in teams and what this means for team development.
And we talk about his new endeavour, syncspace, and why audiences on this platform tip four to six times more than they already have paid.
Listen to 'The Jazz process to Innovation'
Show notes
More info
The Power of Music Thinking is brought to you by CREATIVE COMPANION
Learn more about The Music Thinking Framework, the Jam Cards and the blog on musicthinking.com or the Music Thinking LinkedIn page.
See the latest episode of The Power of Music Thinking
More Episodes of The Power of Music Thinking