Great news, the book The Power of Music Thinking is available now.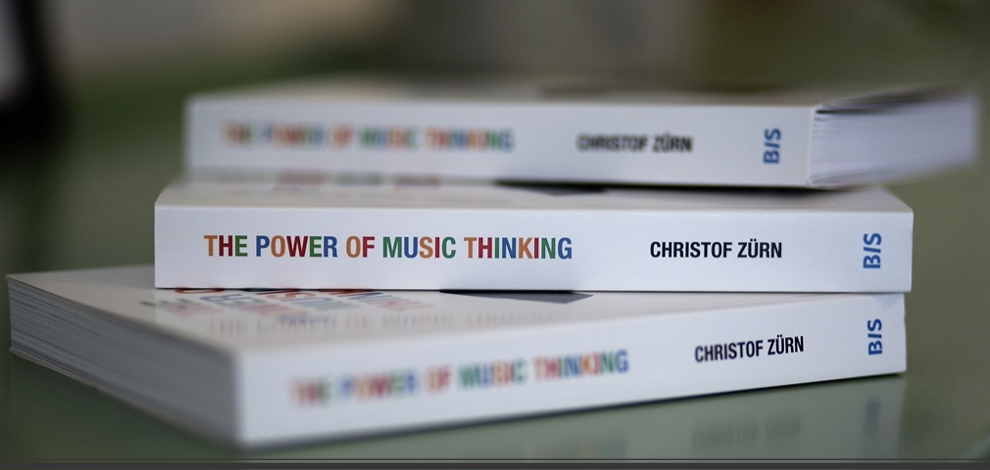 Every organisation struggles to maintain open communication and exchange information and ideas among teams and with management. Organisations however must cultivate a fertile, collaborative work sphere to get people to work together effectively and deliver products and services that people need, want, buy, and use. Certain parallels can be found by studying the ways musicians work together, handle leadership, and create something completely new and inspiring.
Music Thinking is an innovative way to strengthen collaboration – a creative invitation for people to become inspired, consider diverse perspectives, and work together in meaningful ways.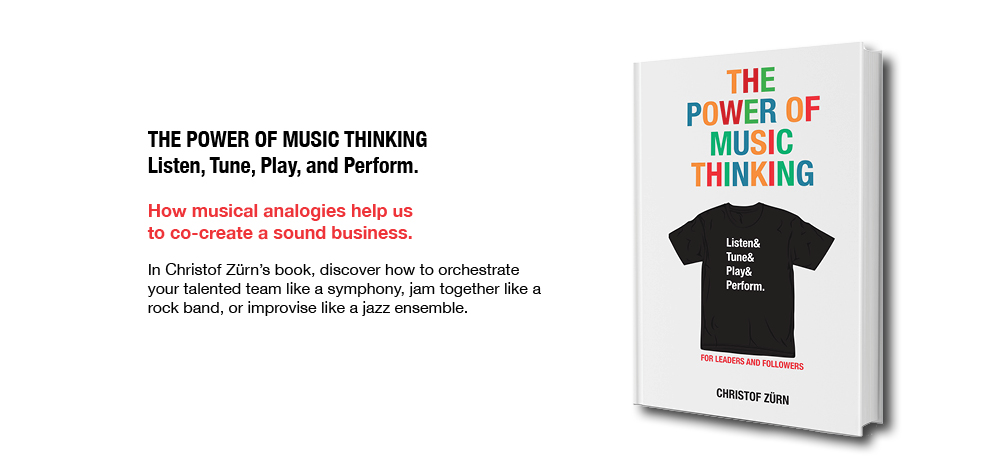 Music Thinking moves through four phases: Listen, Tune, Play, and Perform. You and your team navigate together within and among these phases using six interrelated cues. Depending on how you play your instruments and in what combination, for how long and how intensely, you will find different dynamics to address any challenge and create a masterwork of business solutions. Jammin', Empathy, Personality, Score, Agility, and Remix prompt teams to play such various innovation instruments as Branding, Design Thinking, Service Design, Agile Methodologies, Organizational Change, and Systemic Design.
Discover how to orchestrate your talented team like a symphony, jam together like a rock band, or improvise like a jazz ensemble.
Praise for The Power of Music Thinking
what other people say: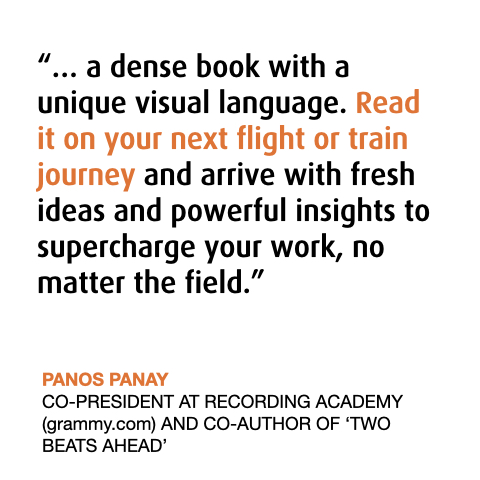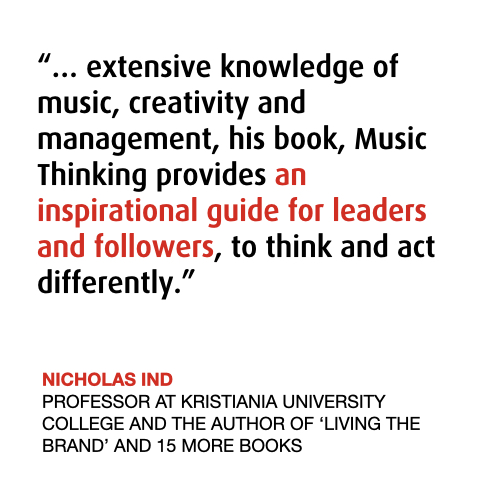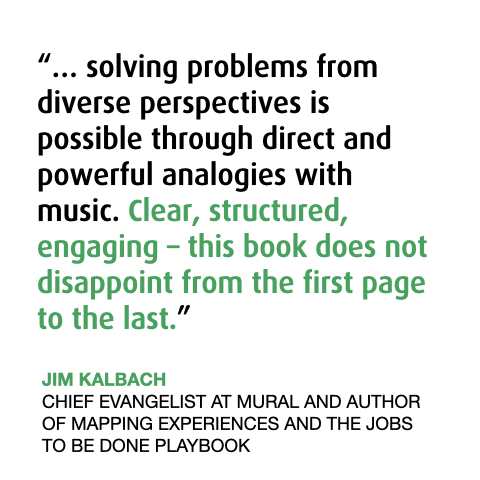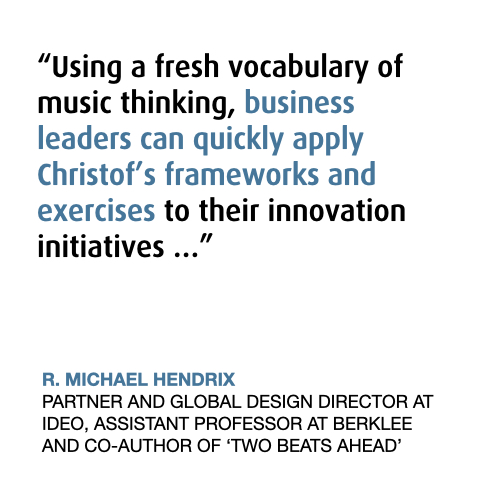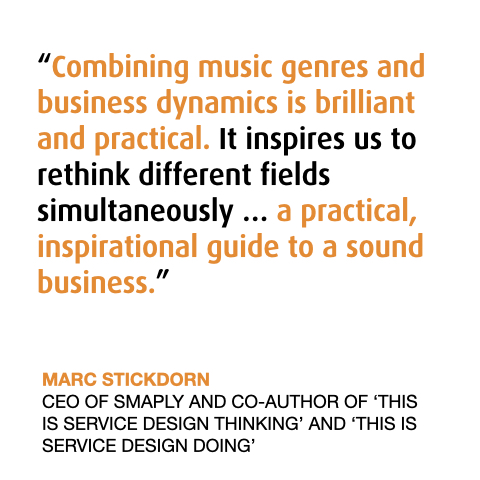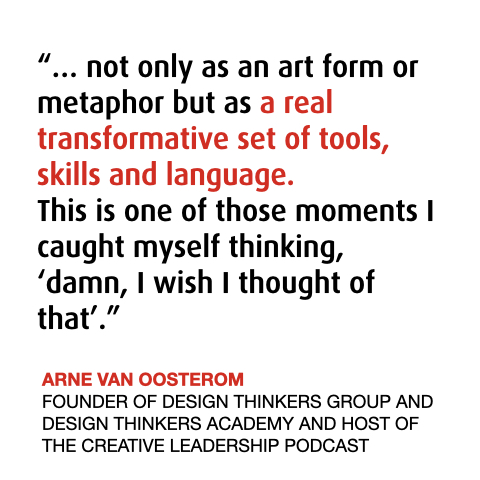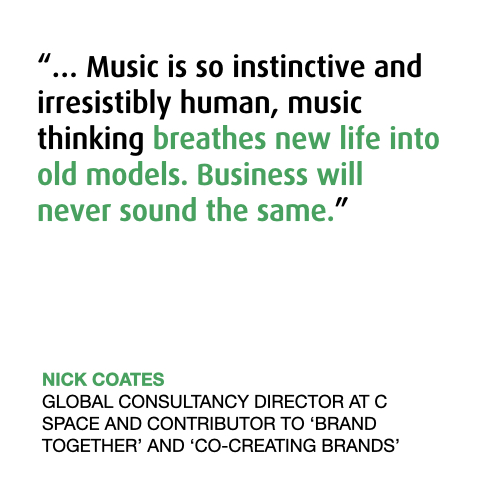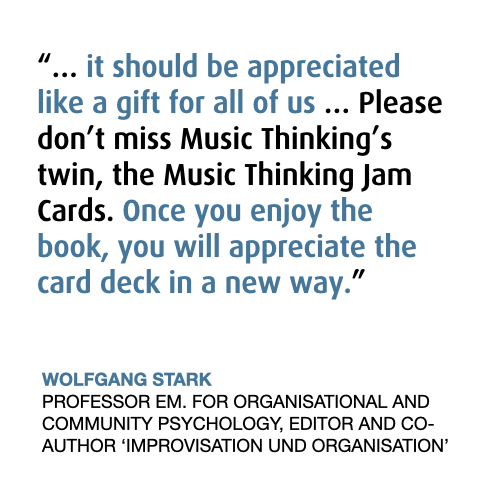 Look inside the book:
Buy The Power of Music Thinking via your Local Bookstore
ISBN 97 890 6369 630 6
Paperback with flaps
including fold-out The Music Thinking Framework, an overview of dynamics in colour and endorsements from the music industry, design thinking, branding and organisational change experts.
208 pages in black and white
20,3 x 13,5 cm
Direct from the publisher
---
Nederland
Buy the book in any bookstore in the Netherlands or at:
Lees de blog post over het boek in het Nederlands op managementboek.nl
---
Europe & U.K.
---
International (USA, Amazon.com, Amazon.de will have it in August 2022):
---
Video The Power of Music Thinking
Watch a short video interview about the book The Power of Music Thinking with some insights, expect questions like Why is there a T-Shirt on the Cover? What about the Book? How to use The Power of Music Thinking?
Stay in the loop
If you want to know why the book is in black and white and who endorsed the book follow Music Thinking on LinkedIn, Twitter, Instagram, Facebook or subscribe to the newsletter.