This is how to use Music Thinking for your team or organization. Find tools, workshops and inspirations to foster creativity and meaningful collaboration.
Music as a universal principle has the power to connect. Music itself is neither good or bad, it's just different. Thats why you can use music for a better understanding of the different dynamics in a team or your organisation and how to start a meaningful collaboration.
… is an innovative approach to transforming business, society and self.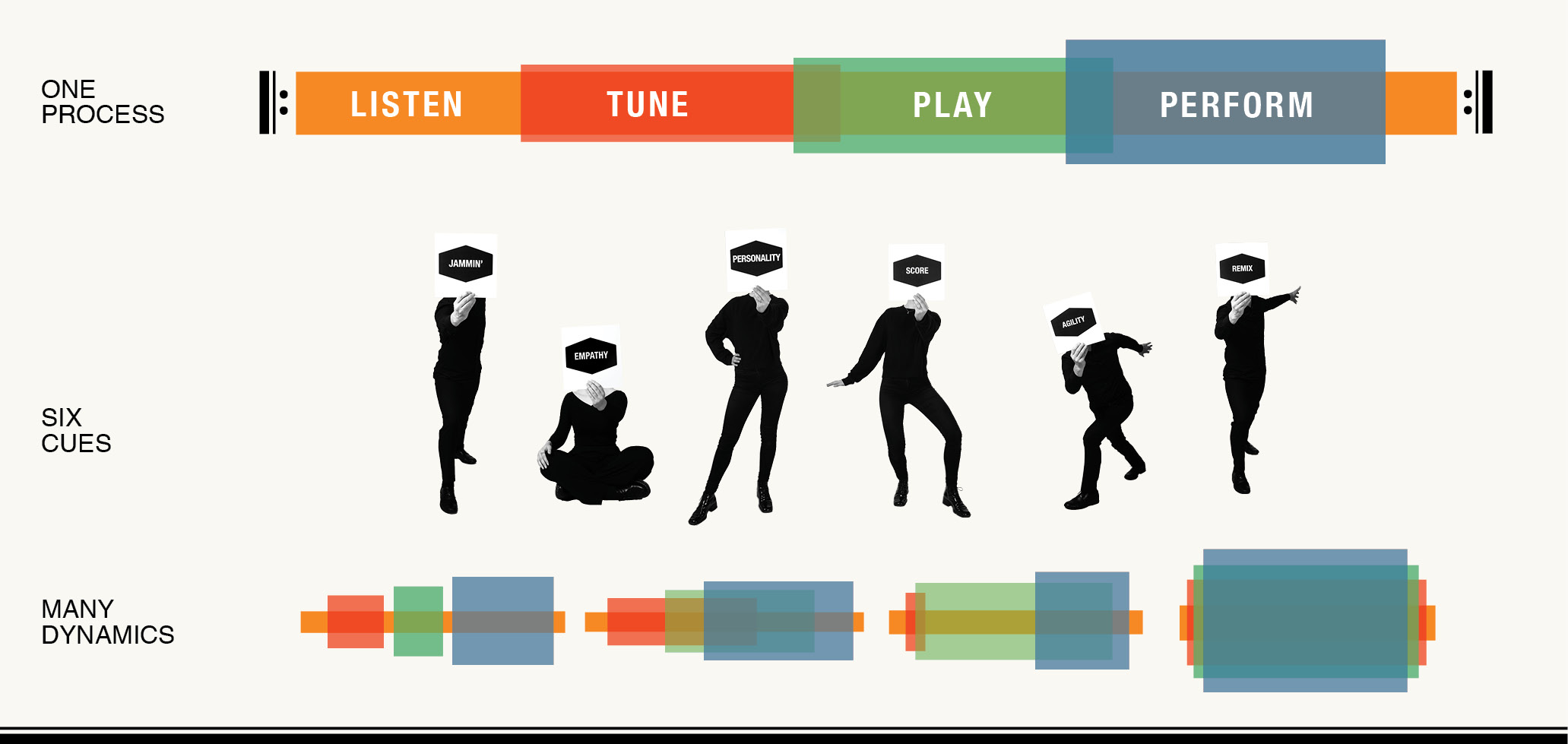 An inspirational card set for change makers, pattern recognisers, innovators, transformers and natural collaborators.
Get inspired and trigger your ideation session, co-create your purpose, define your design challenge or lay the foundation of your company culture or brand story.
From EMPATHY to REMIX in one day
Experience Music Thinking in a one-day workshop and discover how to find patterns in your work and co-create, for example, your company purpose, define your design challenge or make a first step with your brand story.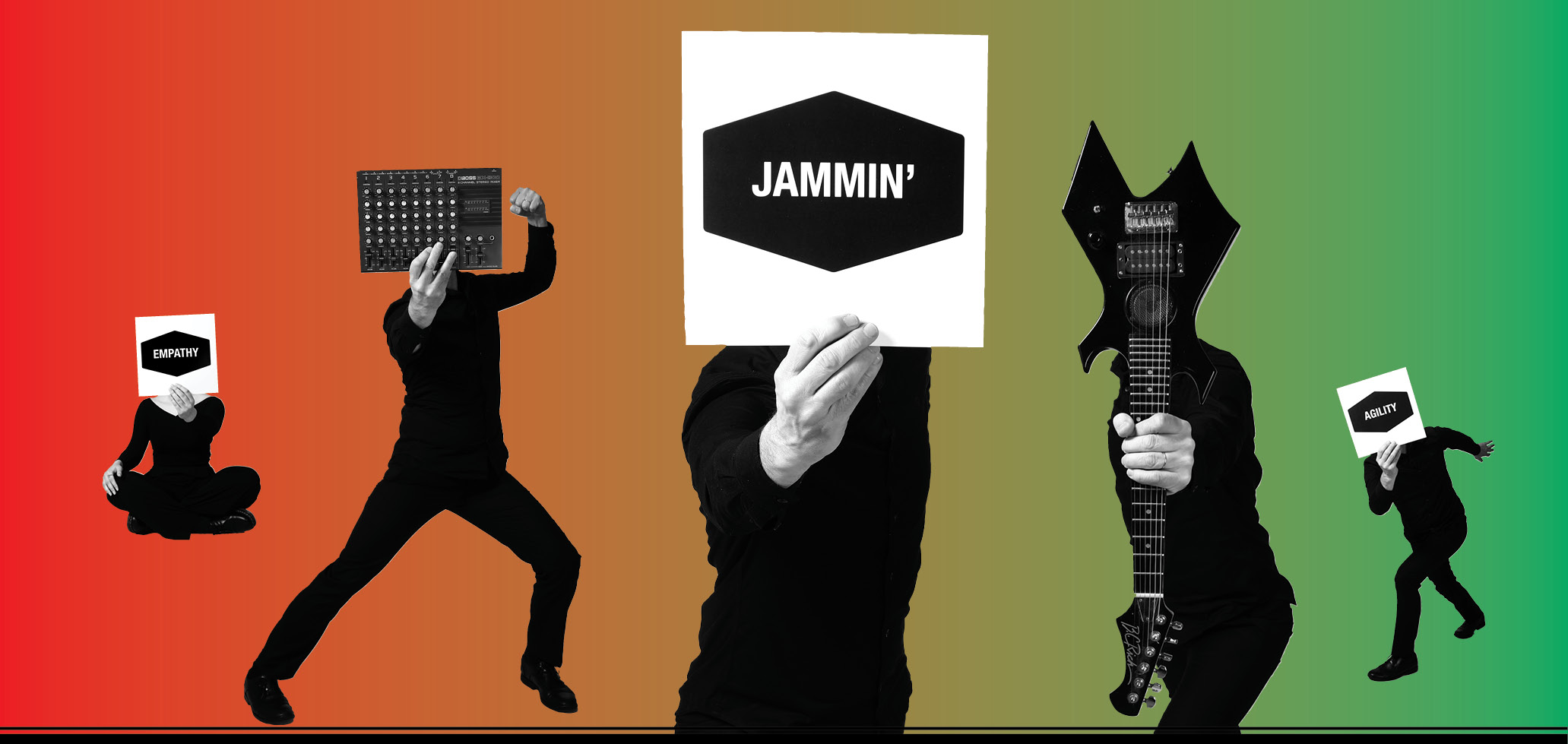 Here we share updates about workshops, programmes, new templates, tips and tricks and you can read all the 38 stories from 'Behind the Cards' – the background thoughts about every inspiration card of the Music Thinking Jam Cards.
check out the blog page