Hello, how can we help you?
Music Thinking helps organisations, teams, and individuals to move via iteration to innovation and finally transformation. The advantage of Music Thinking is it has many more ways of working and organising. Music itself is neither good or bad, it's just different, and that helps us come to a better understanding of the different dynamics in an organisation and ways of collaborating.
Do your clients and employees demand Pop or Jazz when you still play Wagner?
Is your company organised like a symphony or gamelan orchestra, a jazz band or an electronic music production? Or is it 'all the above'? Music Thinking is a new approach to let people work and play together in a new way. See our programmes and workshops.
We can offer you a tailor-made programme designed around your specific team objectives to guide you through challenges in creativity, service design, agile, organisational development and branding.
Let's talk about your specific challenge.
Contact
Christof Zürn Short Bio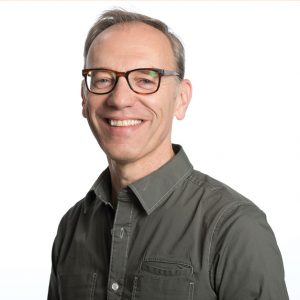 Christof is specialised in helping individuals, teams and organisations to make the step from iteration to innovation to transformation.
He has more than 20 years of experience in multiple roles like Creative Director, Design Thinking Coach, Service Designer or Musician. Christof developed tools, training and workshops to inspire people to think from different perspectives with the goal to understand, innovate, and collaborate.
Christof is a joiner by trade and has an MA in Musicology, Philosophy and History of Arts at Karlsruhe Institute of Technology. He is the author of the Music Thinking Framework and the Music Thinking Jam Cards.
More on the LinkedIn Profile