We talk with Nifemi Aluko – Founder and CEO of kpakpakpa and author of the book Press Play, Music as a catalyst for change.
Nifemi is a traveller between California and Nigeria and – as he calls – a Youtube inspired bedroom producer. We talk about his journey from a chemical engineer to an advisor for companies that want to enter the African market.
We learn about the size and the diversity of Africa, the high energy of woman entrepreneurship and the many languages, dialects, and communication between people across the continent.
And we chat about the different pace in doing business and establishing relationships, and how the technique of sampling can bring new styles of music and nurtures the ability to collaborate with people from different places.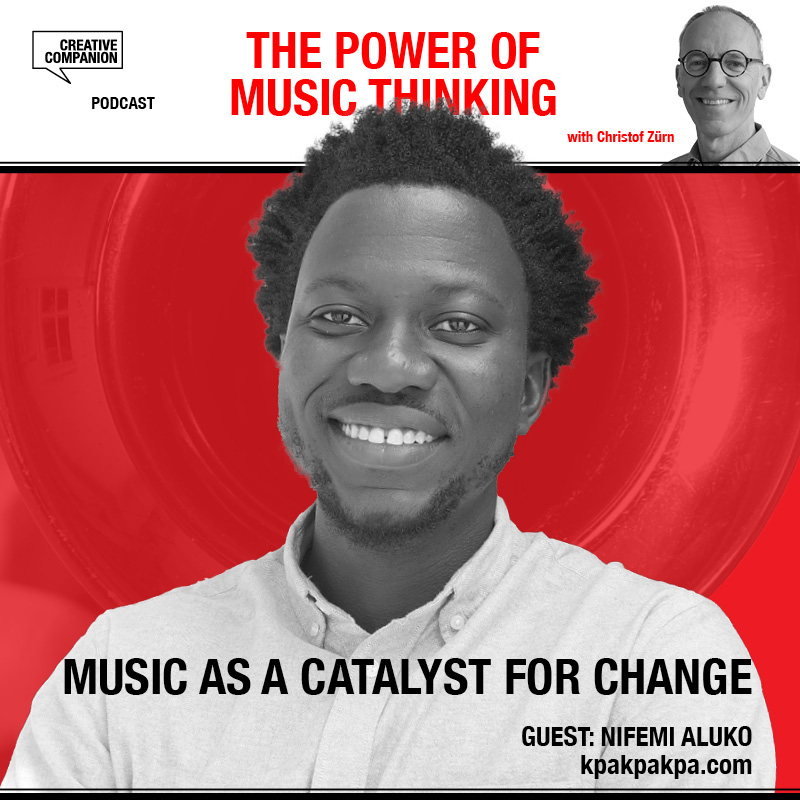 The Power of Music Thinking is brought to you by CREATIVE COMPANION
Listen and subscribe to the podcast on the following platforms

or wherever you listen to your podcasts search for
The Power of Music Thinking
More Episodes of The Power of Music Thinking