Today in the programme we have Steve Keller from Oakland California and we learn more about sound art, sound science and sound business.
Steve has a great title: Audio alchemist and Sonic Strategy Director, Studio Resonate at SXM Media. We talk about audio-only and audio first strategies in what he calls 'the platinum age of audio', how COVID has changed our listening habits, the rise of clubhouse and how leaders can foster the ability to listen inside their companies. We have a conversation about the relationship between visual and sonic identities and what brands with a conscience can do to use sound for sustainable business in a multisensory world. 
We learn about his research on sonic racism and he shares with us a little ritual that he uses before brainstorming sessions that matter.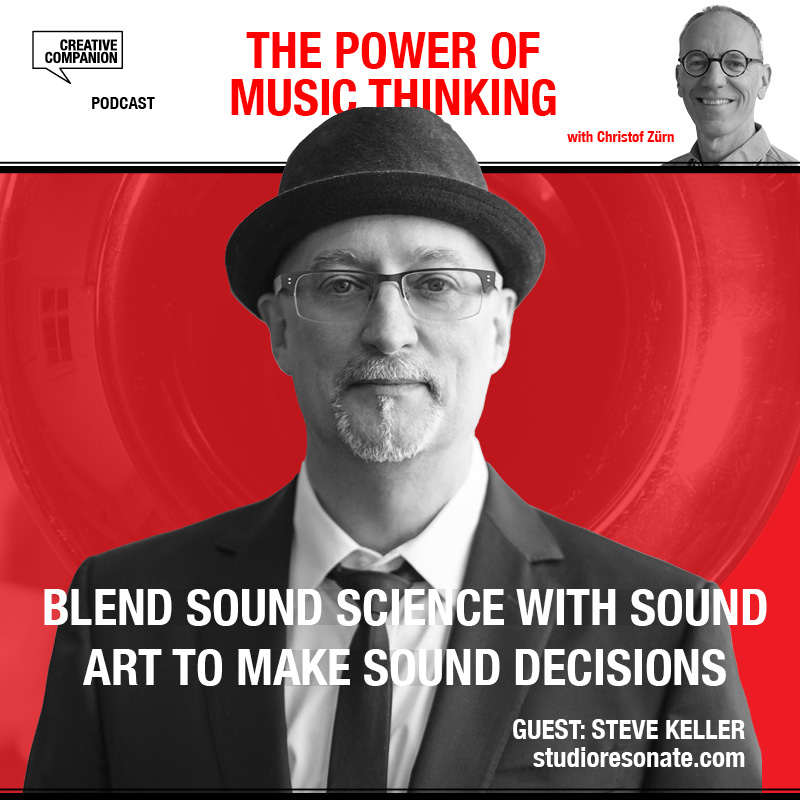 The Power of Music Thinking is brought to you by CREATIVE COMPANION
Listen and subscribe to the podcast on the following platforms

or wherever you listen to your podcasts search for
The Power of Music Thinking
Other podcasts:
Steve Keller, Blend sound science with sound art to make sound decisions
Michael Hendrix and Panos Panay, A mindset for entrepreneurship, leadership and design
Roy Scheerder, Blockchain Philosophy and Collaborative Transformation for Change