We talk about the blockchain philosophy, the concept of tokens and starting a cooperative with a joint goal and purpose.
We talk with Roy Scheerder – co-founder of the dutch cooperative Faebric. In this episode, we speak about Roy's journey from hospitality to the lean and mean asset machine of the airline business and how to start as an entrepreneur with a cooperative. 
And we learn more about what blockchain philosophy has to do with collaborative transformation, how to start a strategic change project and the value that the music thinking framework has for him in client projects and how he uses the Jam Cards in workshops.
Roy is the first interviewee of the power of music thinking podcast.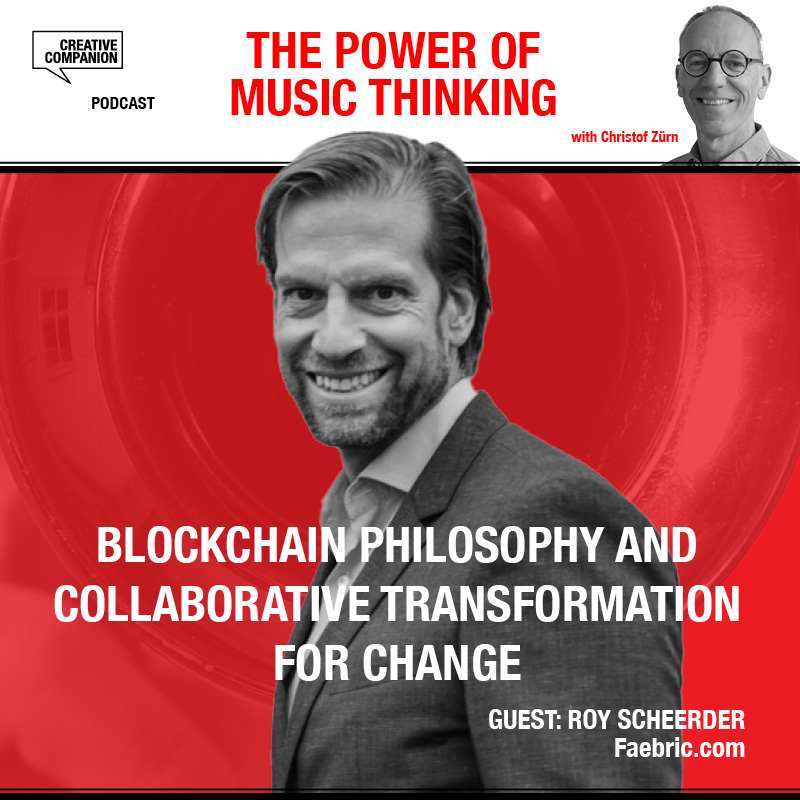 The Power of Music Thinking is brought to you by CREATIVE COMPANION
Listen and subscribe to the podcast on the following platforms

or wherever you listen to your podcasts search for
The Power of Music Thinking
More Podcasts
Steve Keller, Blend sound science with sound art to make sound decisions
Michael Hendrix and Panos Panay, A mindset for entrepreneurship, leadership and design