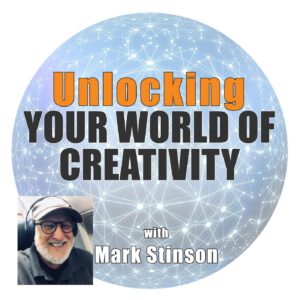 On UNLOCKING YOUR WORLD OF CREATIVITY, best-selling author and global brand innovator, Mark Stinson introduces you to some of the world's leading creative talent from publishing, film, animation, music, restaurants, medical research, and more.
In every episode, you'll discover: How to tap into your most original thinking, Inspiration from the experts' own experience, Specific tools, exercises, and formulas to organize your ideas. And most of all, you'll learn how to make connections and create opportunities to publish, post, record, display, sell, market, and promote your creative work.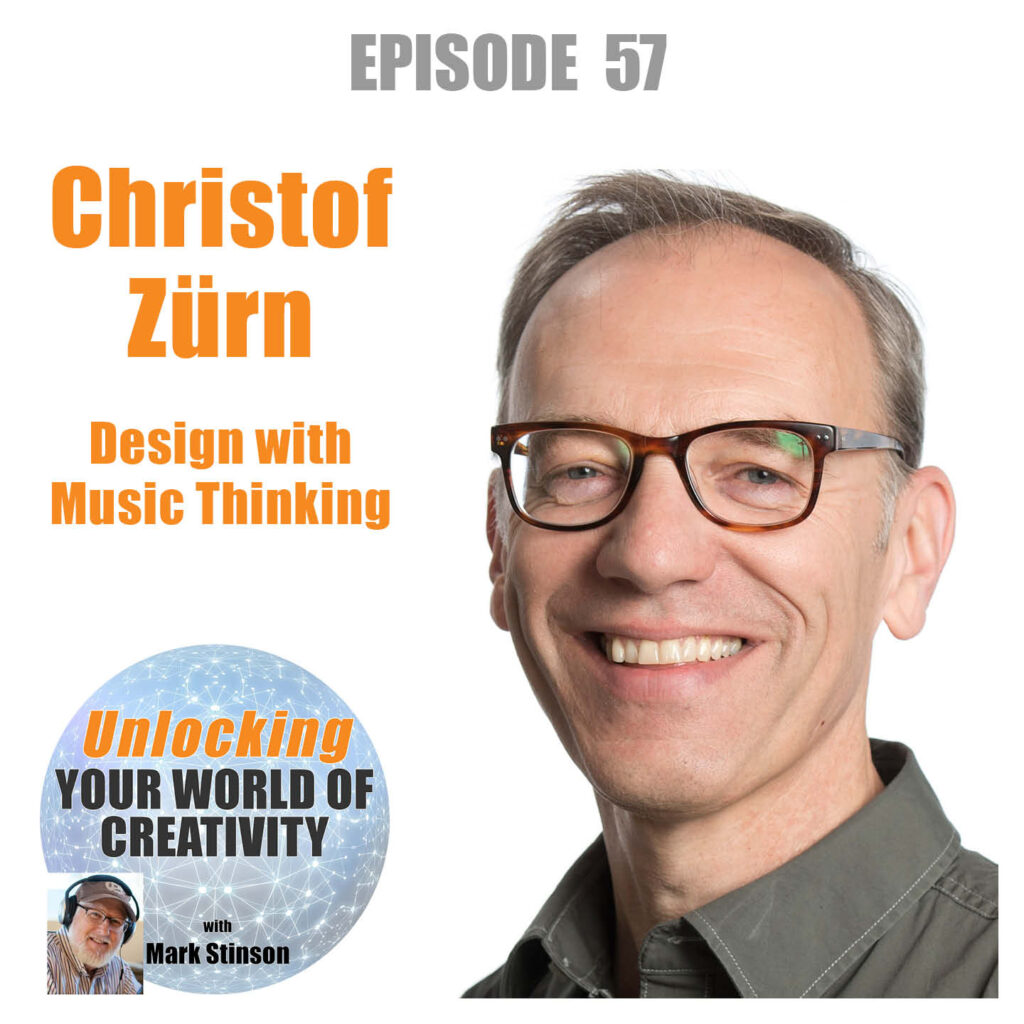 Design with Music Thinking, Episode 57: in the latest episode, Mark Stinson is talking with Christof Zürn about how music can boost creativity, some inside stories, and music thinking and the jam cards in action.
Check-in with the podcast and unlock your world of creativity. Listen for the latest insights for creative people who want to stop questioning themselves and overcome obstacles to launch their creative endeavours out into the world.
Show notes:
Christof Zürn, Creative Companion, Music Thinking
As 'Creative Companion' Christof is accompanying individuals, teams, and organizations to make the step from iteration to innovation to transformation. He does this with decades of experience in branding, digitalization, service design, design thinking and developed a fresh methodology he calls "Music Thinking."
He is a seasoned professional in multiple roles like Creative Director, Chief Design Officer, Service Designer, Management Consultant, (digital) Facilitator, or Musician. Christof has developed tools, training, and workshops to inspire people to think from different perspectives at the same time with the goal to understand, innovate, and collaborate.
Get his Jam Cards: more info