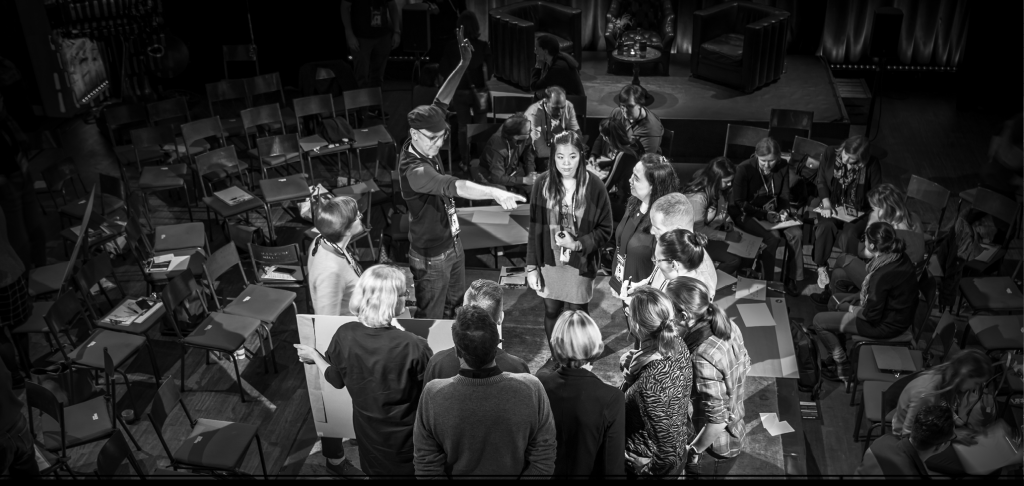 Inspirational workshops for creativity, innovation, service design and organisational change.
What if your clients and employees demand Pop, Dance or Jazz and you still play Wagner? Is your company organised like a symphony or gamelan orchestra, a pop or jazz band or electronic music production? Or is it 'all the above'? Then you might be interested in bringing some meaning into this chaos.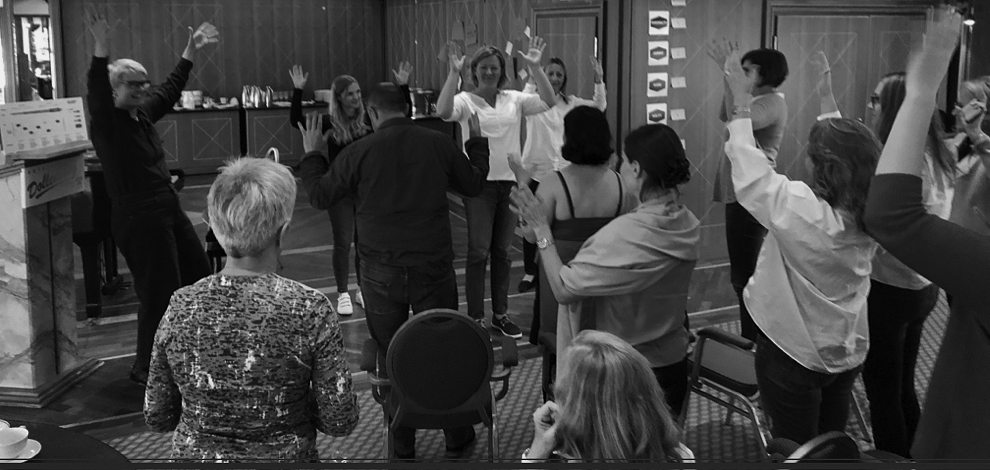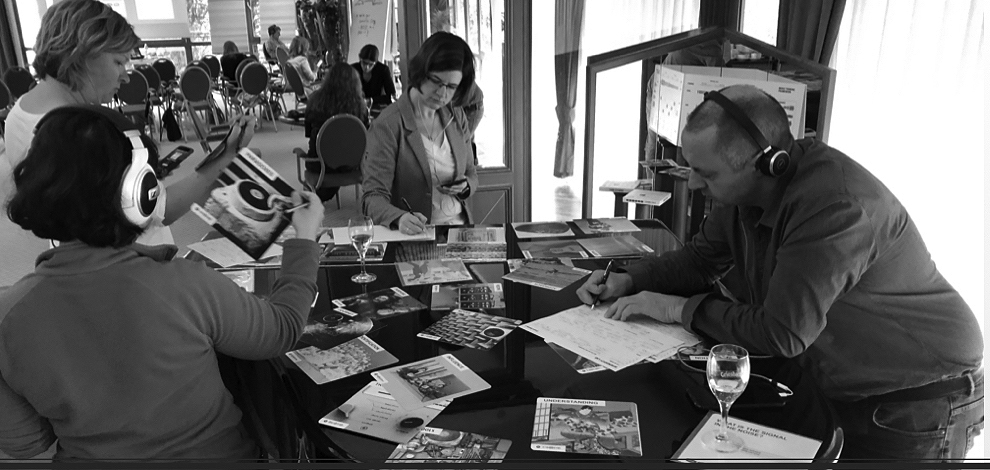 Workshop, Training or Programme?
Like music, the music thinking training, workshops and programmes have different formats and styles for different occasions, goals and line-ups.
Music Thinking offers a new approach to think differently and getting inspired to work in meaningful collaborations above silos. In that way, it helps you to integrate Agile methodologies, Design Thinking and Service Design with Branding and Organisational Change. 
Make your choice: our inspirational workshops can tackle questions from creativity, innovation, team building, customer experience (UX), brand experience (BX), organisational experience (OX), culture and strategy. It's up to you what fits your specific need.
The workshops are perfect for on-location settings, but all workshops have online possibilities and we use programmes like Miro, Mural, Zoom or any other online tool you are using.
Workshop to inspire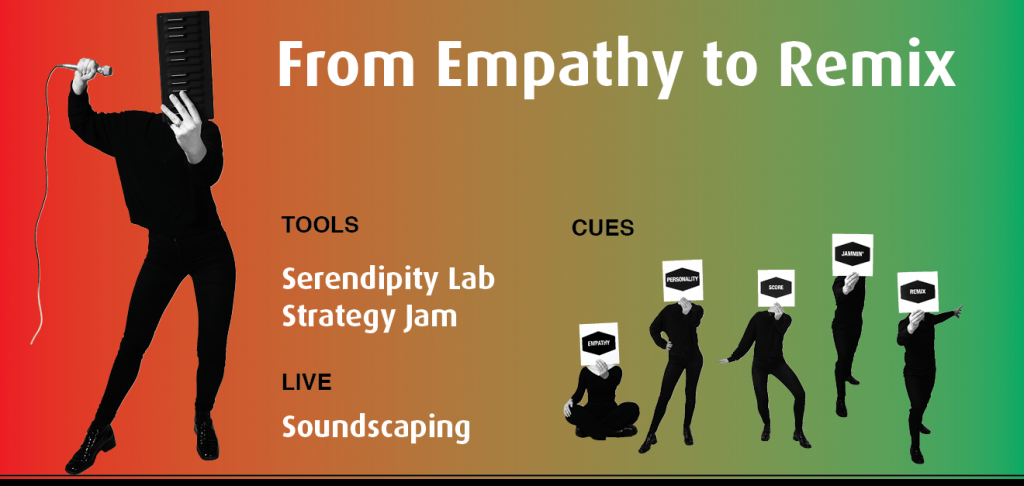 From EMPATHY to REMIX: this workshop setting is ideal for in-house teams working on company values, team building or organisational change subjects and how to craft a design challenge that we call the unanswered question. read more.
Pattern Writing Workshop, Business Improvisation and Succes Patterns for Innovation, the Company Real Score and more to come in the near future.
Training to change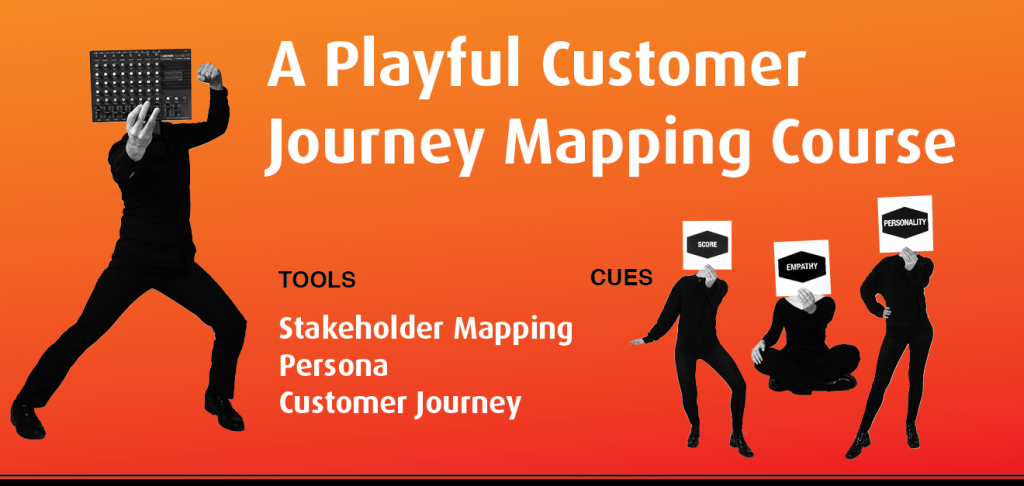 The one-day playful customer journey mapping course empowers you to learn the basics of service design and how to make quick profiles (personas), stakeholder and journey maps. read more.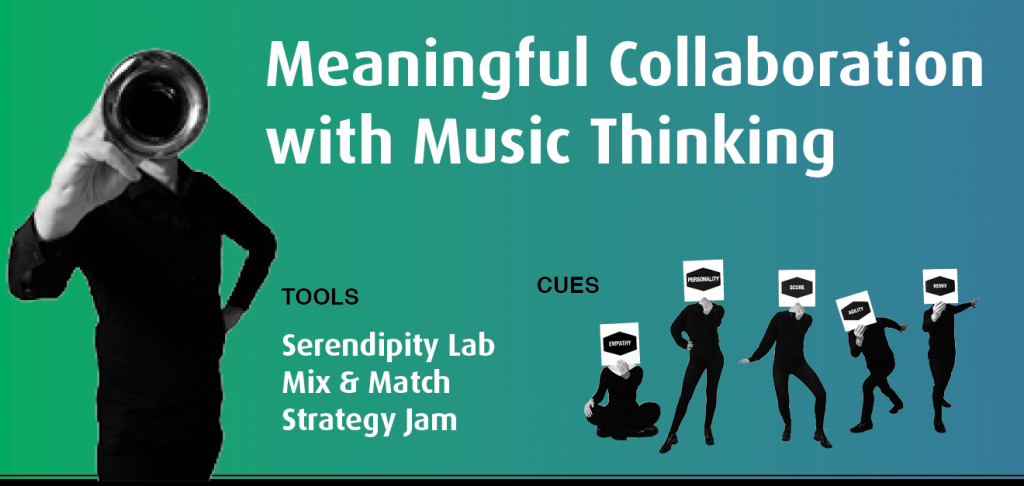 Meaningful Collaboration is a themed workshop experience to boost new ideas in a special workshop setting – the serendipity lab. You learn how to use the inspiring Jam Cards to mix and match ideas and to craft your strategy with the six cues of the music thinking framework. read more.
Programme to last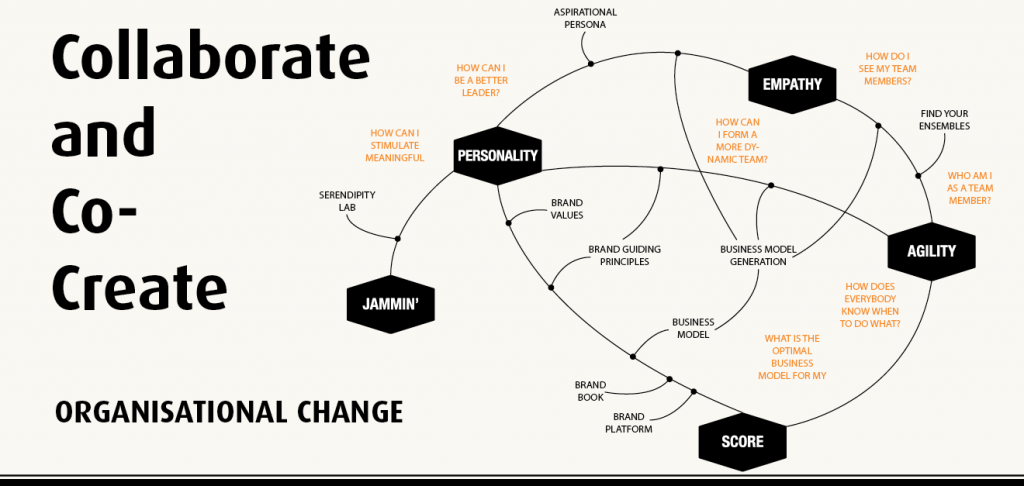 For your specific need, we can design a programme to develop and accompany your change question. Because the framework is open to different entry points it is easy to start a new development or programme at any point.
For example, the following questions can be a start for change message:
How can we be more creative as a business?
How can we genuinely be more people-centric?
Who are we as an organisation?
What is the best way to communicate so that everybody knows how we work and what to do?
How can we operate a more flexible and transformative business?
How can we consistently deliver and continuously surprise our stakeholders?
See the different possibilities and instruments for your challenge … read more.
Do you need more than inspirational workshops?
It is not about the method, it is about the goals you want to achieve. That's why we are bridging service design with branding, agile and organisational change. Because the methods sometimes work against each other and don't focus on what they have in common to reach your goals.
That's why we offer you a custom-made programme. We design this around your particular objectives to guide you through service design and the music thinking framework.
We advise you on how to make this a multidisciplinary approach. So that you can bridge silos in your organisation and combine service design with branding, agile and organisational change.
We speak English, German and Dutch.
Thanks for reading this far!