How to scan Spotify codes? Spotify Codes offer a brand new way for users to share and discover the amazing content on Spotify. It's as easy as taking a picture.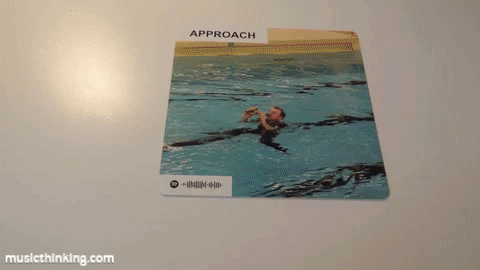 As you might have noticed, one of the triggers of the Jam Cards has such a Spotify code on the bottom left corner. With a short click, you are transferred to Spotify and the song will play right away. Great for workshops and other interactions.
How to play the sonic trigger of a Music Thinking Jam Card:
Open the Spotify app on your phone or tablet
Go to 'search'.
Click on the 'camera icon' on the right side of the 'search field' at the top of the screen.
Scan the code.
Listen and enjoy.
Tip: Close your eyes and use headphones.
Give it a try it even works from the screen. Here is a picture with a Spotify code to try with your phone.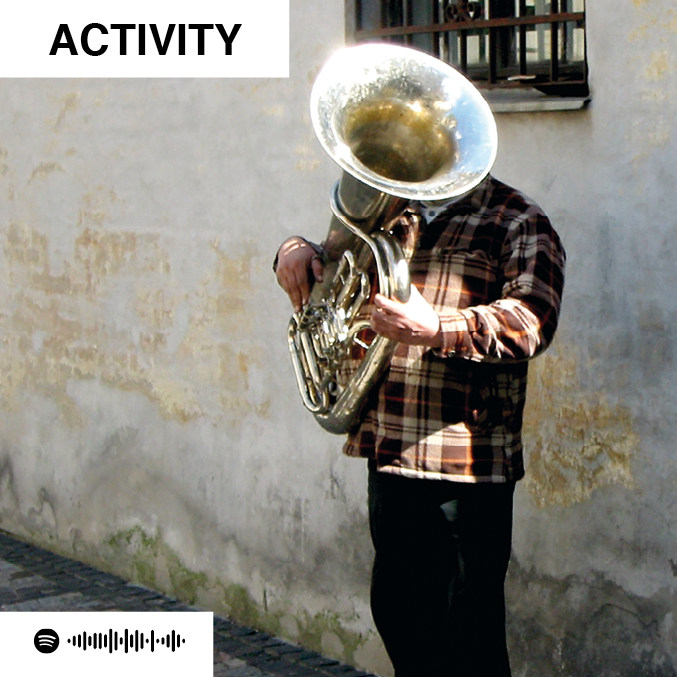 Like what you have read above?
This is only one of the 44 cards. Get your own card set and use them in workshops or creative interactions. With the multiple triggers and many ways to combine the cards, there are inspirations for all kinds of usage.
Buy the Jam Cards via your local bookstore (worldwide) and have a nice chat with the people there and try the cards right away. Yes, or just buy them at Amazon.com, Amazon.de, BIS Publishers, Bol.com and all the other online stores.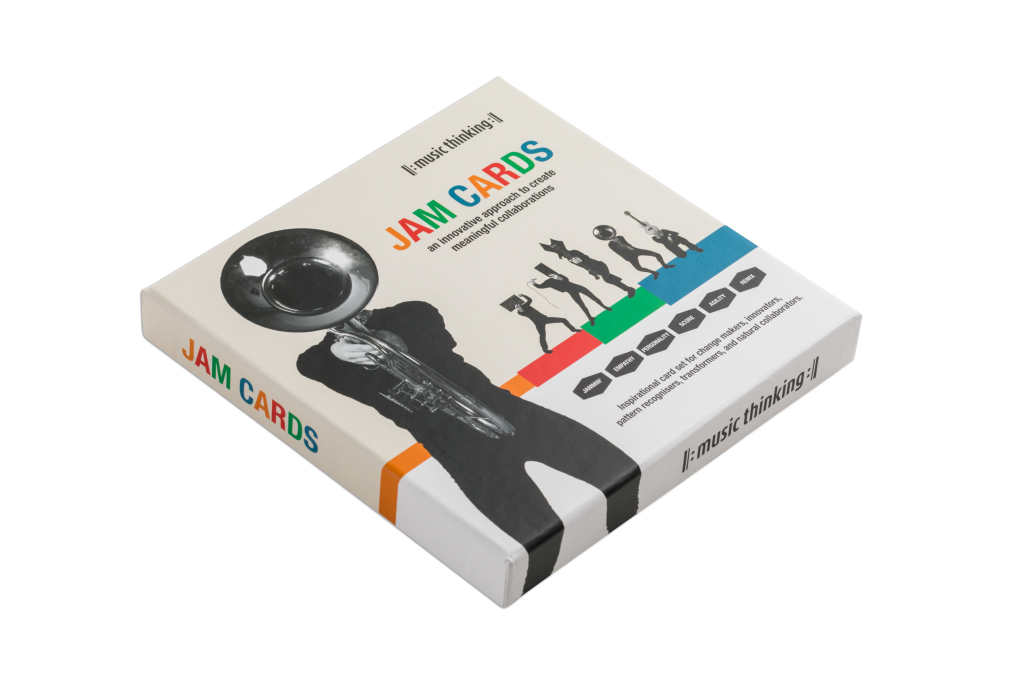 more info on the Music Thinking Jam Cards
more info on About Music Thinking