Spotify Codes offer a brand new way for users to share and discover the amazing content on Spotify. It's as easy as taking a picture.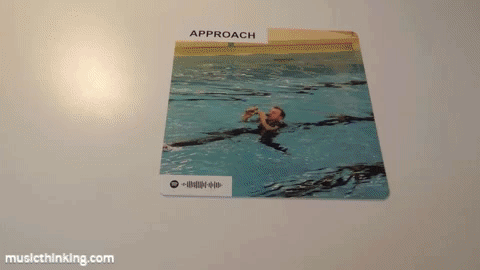 As you might have noticed, the Jam Cards have such a Spotify code on the bottom left corner.
How to play the sonic trigger of a Music Thinking Jam Card:
Open the Spotify app on your phone or tablet
Go to 'search'.
Click on the 'camera icon' on the right side of the 'search field' at the top of the screen.
Scan the code.
Listen and enjoy.
Tip: Close your eyes and use headphones.
What are the Music Thinking Jam Cards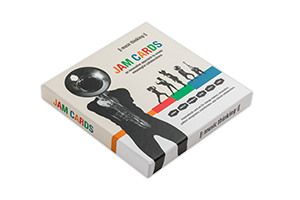 An inspirational card set for changemakers, pattern recognisers, innovators, transformers and natural collaborators. The Jam Cards consist of 38 inspiration cards and six cue cards. All inspiration cards have a keyword, a visual and a sonic trigger, a trigger question, an inspirational quote, and six cues that connect with the Music Thinking Framework. You can use the cards from a strategic point of view, knowing what you want or need and a serendipity approach open to everything that will happen.
Order the Music Thinking Jam Cards
You can order the jam cards via your local bookstore (worldwide) and have a nice chat with the people there and try the cards right away, or just buy them directly at BIS Publishers.
Yes, you can also find them at Amazon.com, Amazon.de, and Bol.com