How to find a way out of chaos "Halt im Haltlosen" was the theme of the 10th SWF Forum in Berlin. More info here.
There were many stimulating impulses from Sociologist to Climate Investigator, from Chess Grandmaster to Design Researcher, from Journalist to Head of the Collaborative Governance Lab – enriched with practical interventions from survival training to music thinking.
How to Use Dynamic Strategies as an Intervention?
So, my intervention with 100 experts in systemic consulting was about 'leadership positions of music thinking'. And how you can lead your way out of chaos by using Dynamic Strategies as an intervention. I started with my hypothesis: "How you listen to music influences how you listen to your partner, your client and society." I explained shortly the basic ideas about music thinking and dynamic strategies.
In the beginning, everybody had to choose a musical piece and keep it in mind during the talk. From time to time, I asked them where their music belongs to.
And then, the interaction started in the room itself. Everybody had to find a place in the dynamic field and discuss it. It looked like a lot of fun sharing music, leadership positions and experiences to tackle complexity.
Here is the full talk (in German with automatic English subtitles)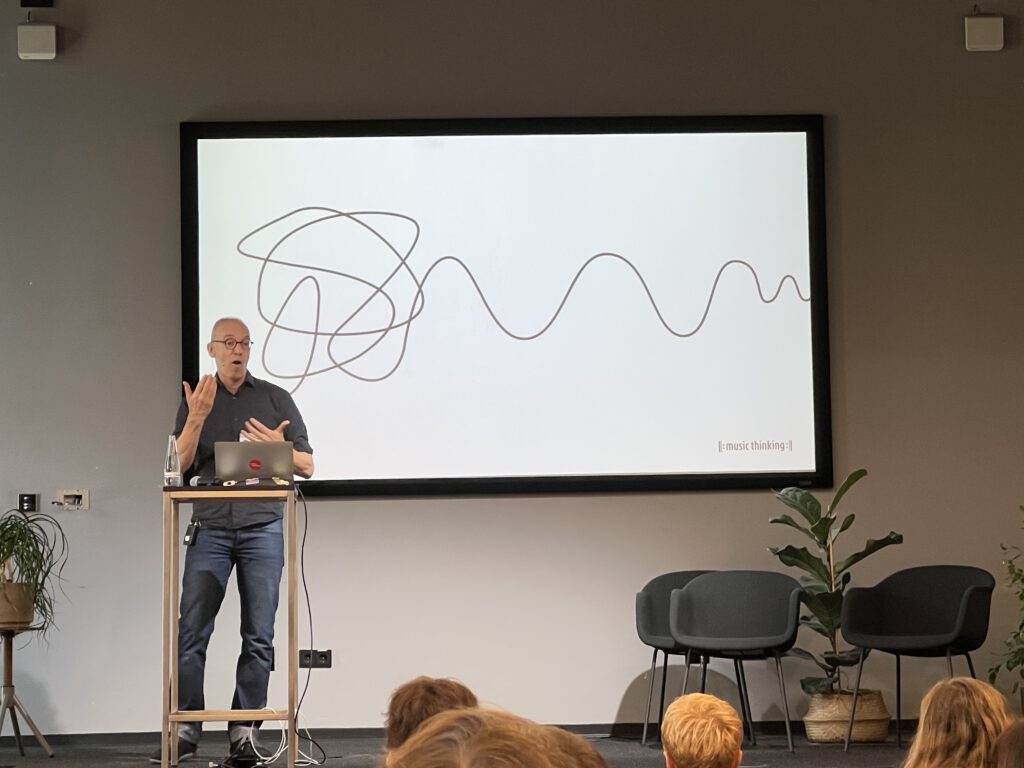 Are you interested?
If you want to find out how to use Dynamic Strategies as an Intervention in your organisation, please contact. Or have a look at our Course Overview page.