2-Day | Service Design Thinking and Doing Fundamentals Training
Description
This 2-Day high-energy course will provide you with the fundamentals of understanding humans, generating ideas, and designing solutions that fit the company, the market and the planet.
About this course
Service Design begins with EMPATHY, listening and understanding the needs of people and the organisation. And it leads to REMIX, delivering what is possible, usable and feasible until the next iteration. This course will walk you through all the steps to develop a service design thinking mindset.
Price
on request
Homework / prior knowledge
no
Language
English, Dutch, German
Course type
In-company, congress
What you will learn
You will practice all the principal tools from stakeholder mapping to persona and customer journey mapping to ideation and prototyping. After the course, you will be able to apply Service Design Doing in your organisation.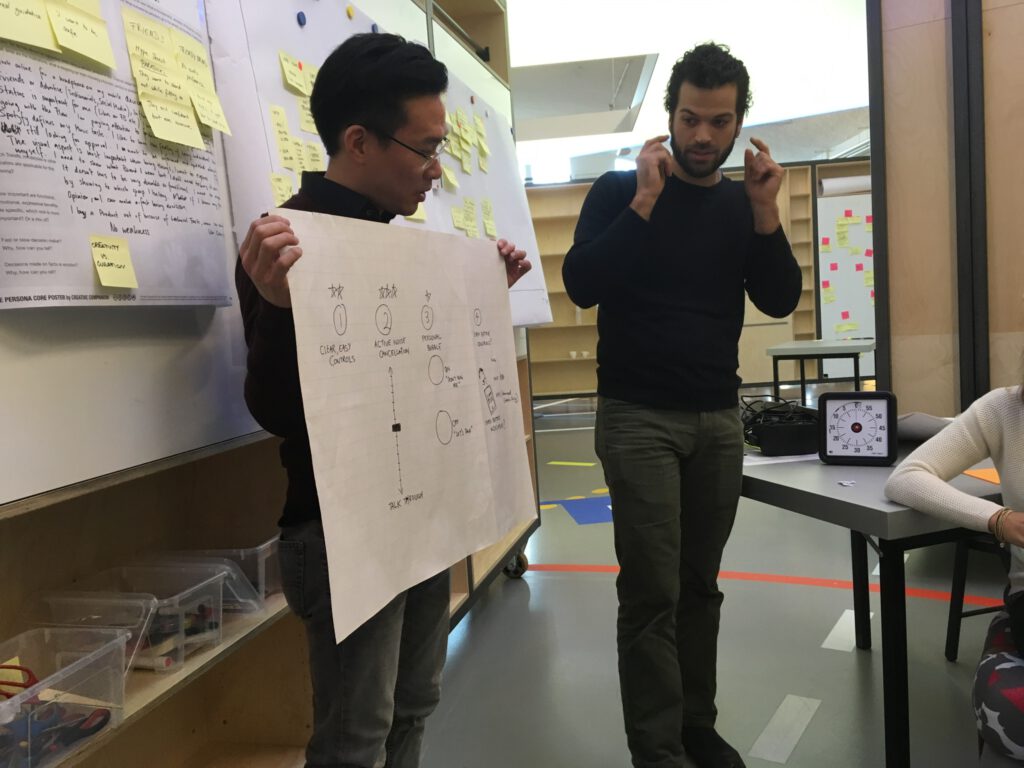 Training Flow and content
LISTEN
Ice breakers
Service Design Thinking Introduction
Keynote & Cases
Briefing & Research
Stakeholder Mapping
Quick Profiles / Personas
TUNE
The Unanswered Question
Customer Journey Mapping
Opportunity Areas
Design Challenge
PLAY
Energisers, Mindsetters
Ideation & Prototyping
Idea Prioritisation
Service Scenarios
Prototypes
PERFORM
Testing & Pitching
Pitch to Persona and Management
Reflection & Celebration
Meet your coach
Christof Zürn
Senior Facilitator,
trainer and coach.
Former Chief Design Officer at
Design Thinking Center,
Amsterdam
More courses, training and workshops on the Course Overview Page