0,5-Day | Masterclass with Dynamic Strategies of Music Thinking
Description
The Music Thinking Masterclass with Dynamic Strategies and Team Workshop will give you new insights, knowledge and skills to see your organisation from different perspectives and what this means for leadership, followership and co-creation.
–> No musical skills or knowledge is needed.
About this course
We start with a personal and group exercise to visualise collective listening. We tune in to the Dynamic Strategies Framework by Music Thinking and explain the power of working with cues like JAMMIN', EMPATHY, PERSONALITY, SCORE, AGILITY and REMIX and how everything is connected.
There is room for many interactive exercises that let you experience co-creation, positions of leadership and team configurations.
Every participant will work on their 'Unanswered Question', and we will close with the collective playlist of the day.
What you will learn
In this masterclass, you will learn a new (visual) vocabulary that you can use in your organisation to better co-create, lead and understand your business.
You will experience some new tools like Serendipity Lab, Map your Ensembles, Positions of Leadership and more.
Everything is in a fun 'learning by doing' atmosphere.
Participants
Leadership Teams,
Management Teams,
Project Teams
Course type
In-company,
event or congress
Language
English,
Dutch or German
Every participant
receives the book
'The Power of Music Thinking', explaining in detail all
aspects you learned about
in this course.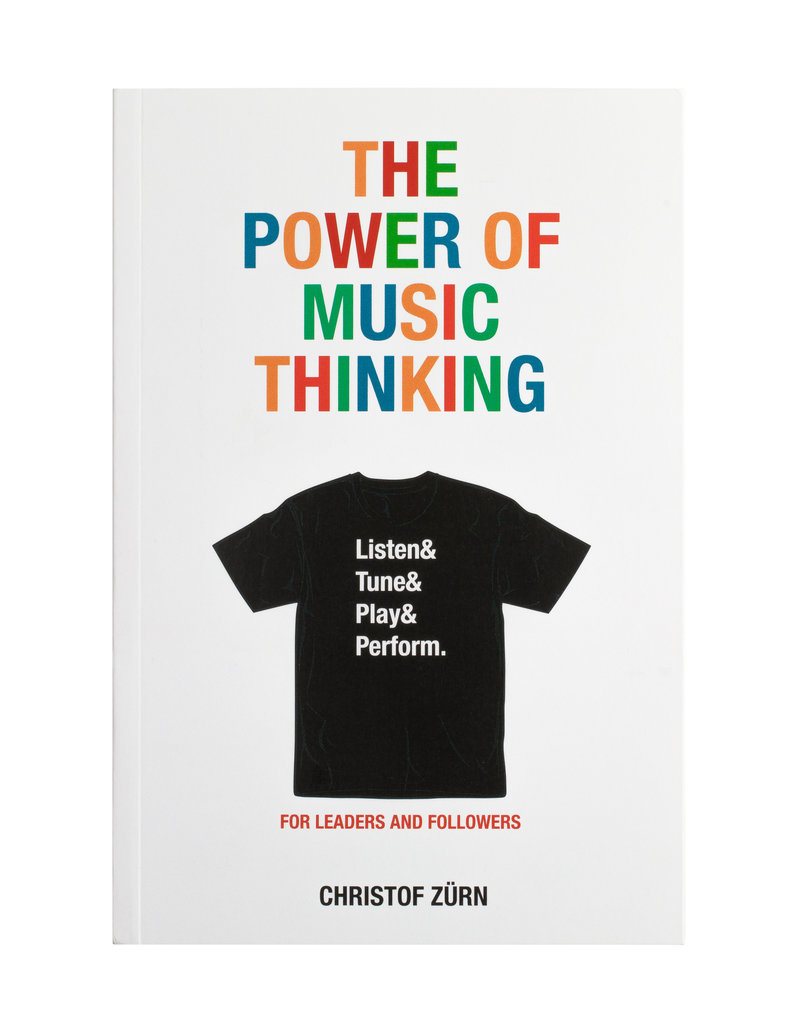 Masterclass Music Thinking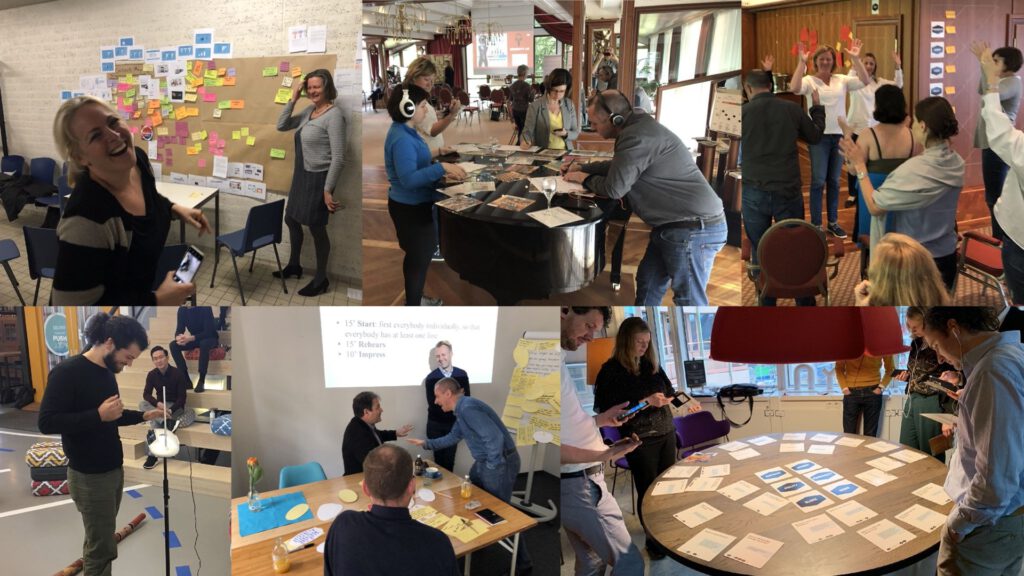 Possible flow and activities (optional)
The Music in You
create a musical team picture based on 'the way we listen'.
Dynamic Strategies with The Power of Music Thinking
Mini lecture introducing all elements, including examples.
Map your Ensembles
are you a duo, trio or ensemble player?
Learn about Leadership Positions
based on musical genres and examples.
Co-Creation
learning the basics of (business) improvising with 'a very special instrument'.
Serendipity Lab
learn how to use Jam Cards with headphones to open up for serendipity.
The Unanswered Question
Write your personal leadership question.
Team playlist
creating a collaborative team playlist.
Group Picture
Handout of The Power of Music Thinking book
Certificate signed
by the author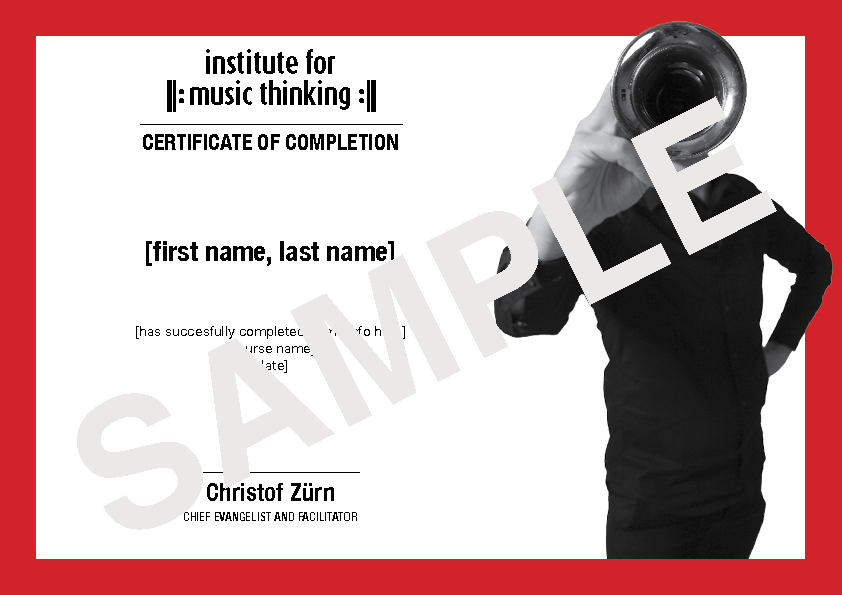 Price
please provide us with the number of participants and location
Meet your coach
Christof Zürn
Author and Host
The Power of Music Thinking
More courses, training and workshops on the Course Overview Page