An inspirational card set for changemakers, pattern recognisers, innovators, transformers and natural collaborators.
Get inspired and trigger your ideation session, co-create your purpose, define your design challenge or lay the foundations of your company's culture or brand story.
The Music Thinking Jam Cards contain inspirations from the big world of music for business, society and individuals.
The Card Set contains 38 inspiration cards and six cue cards. All the inspiration cards have a keyword, a key visual, a trigger question, an inspirational quote and a link to a musical piece on Spotify. The six cue cards connect with the six cues of the Music Thinking Framework ( explained in the booklet).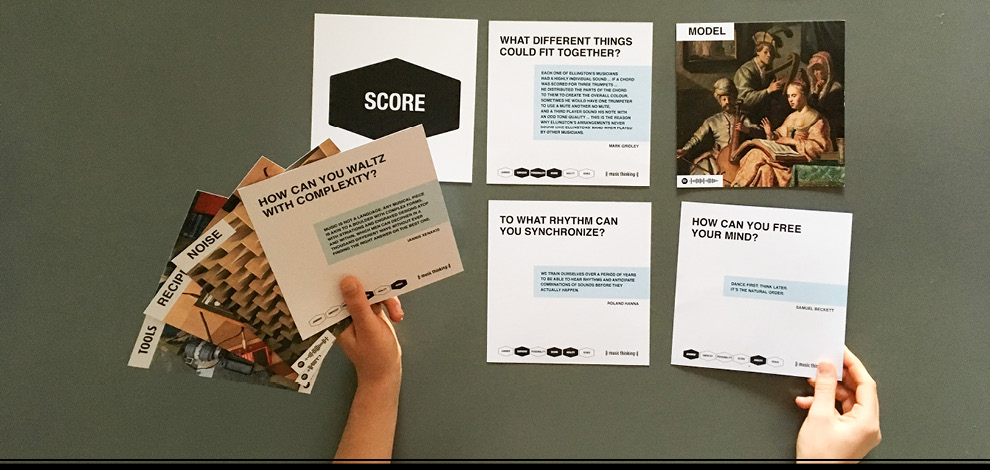 There is no right way to have a jam card session, you can use them individually or with a group of people.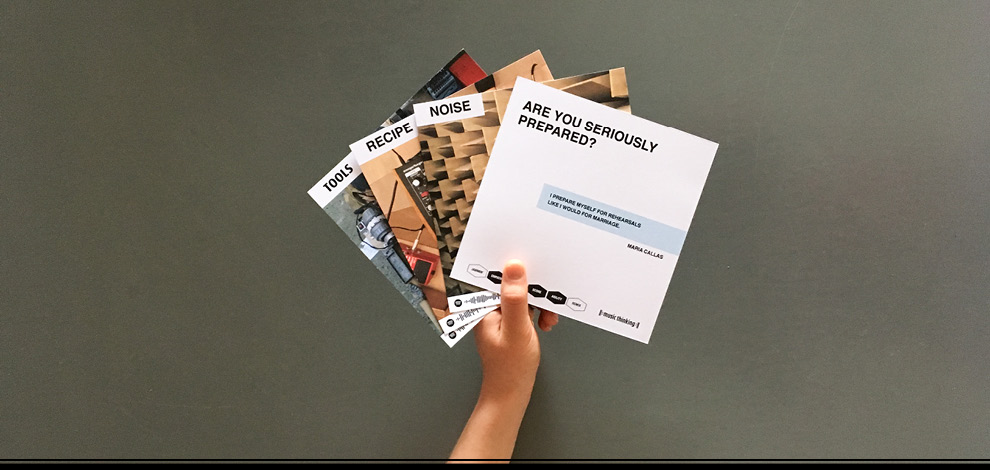 Find your own rules or try the following suggestions:
Improvise like a jazz musician
Solo (play alone): Just flip through the cards. Use your headphones. Try the Spotify link to hear diverse music pieces. Find the card that is the most interesting, exciting, disturbing or boring. What does this mean to you? Write it down. 
Play like a DJ
Duo (play with a partner): Explore, make combinations and find the right collection of cards, trigger questions and music examples. What could be a latent (explain?) need of your audience? Make notes.
Think like a composer
Ensemble (play together): Start with one of the 6 cue cards: JAMMIN', EMPATHY, PERSONALITY, SCORE, AGILITY, REMIX. What is the most important starting point for you or your team? Find inspiration cards that contain this cue. Connect another cue.
Recognize patterns in your life and work while playing with Serendipity and Strategy.
The Jam Cards can be ordered via
BIS Publishers