… is an innovative approach to transforming business, society and self.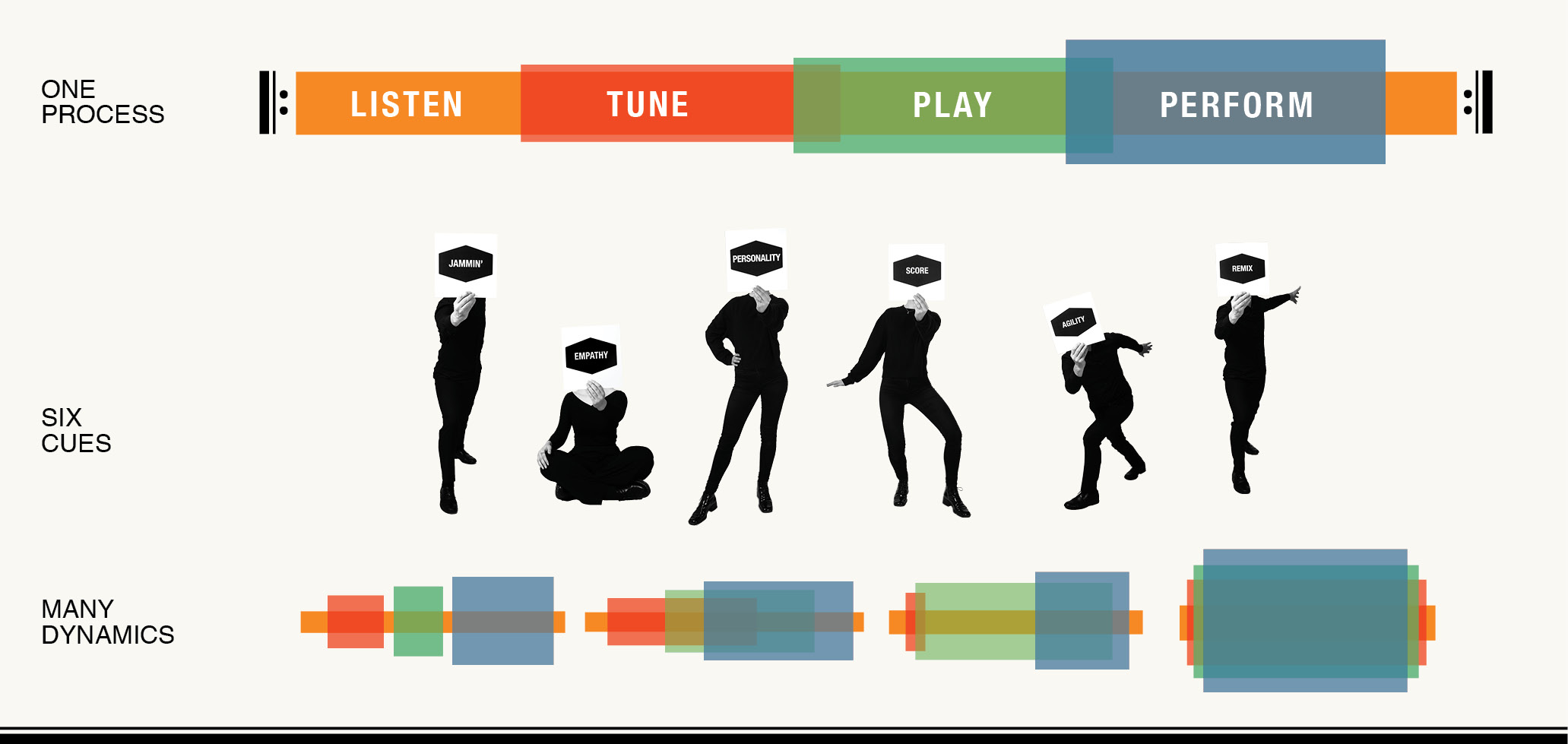 An inspirational card set for change makers, pattern recognisers, innovators, transformers and natural collaborators.
Get inspired and trigger your ideation session, co-create your purpose, define your design challenge or lay the foundation of your company culture or brand story.
From EMPATHY to REMIX in one day
Experience Music Thinking in a one-day workshop and discover how to find patterns in your work and co-create, for example, your company purpose, define your design challenge or make a first step with your brand story.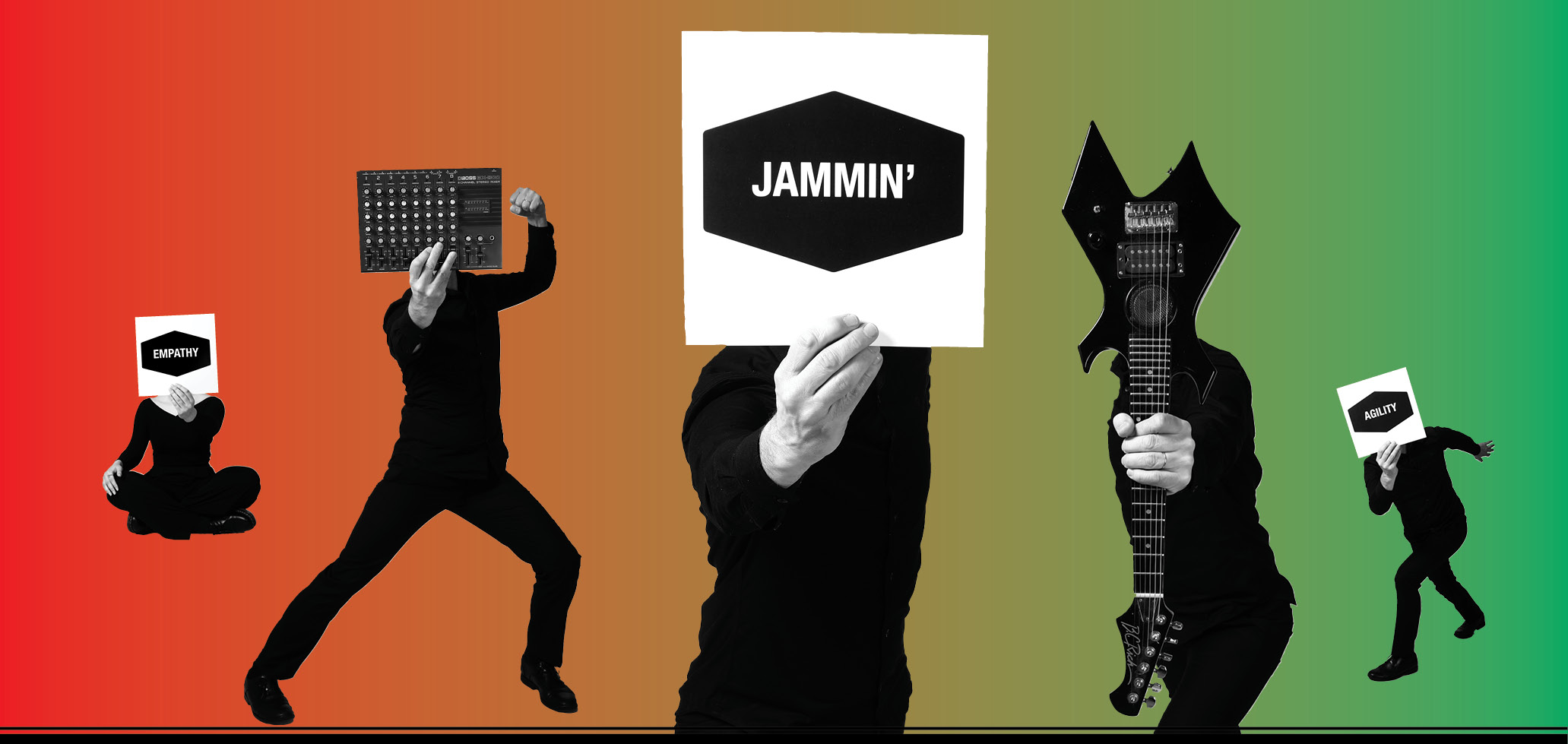 Music Thinking and its activities are growing.
We'd be happy to let you know when anything interesting happens out there. So why not subscribe to our irregular newsletter and get a notification when the jam cards are available or when we have a new template or workshop. We'll only mail you occasionally.