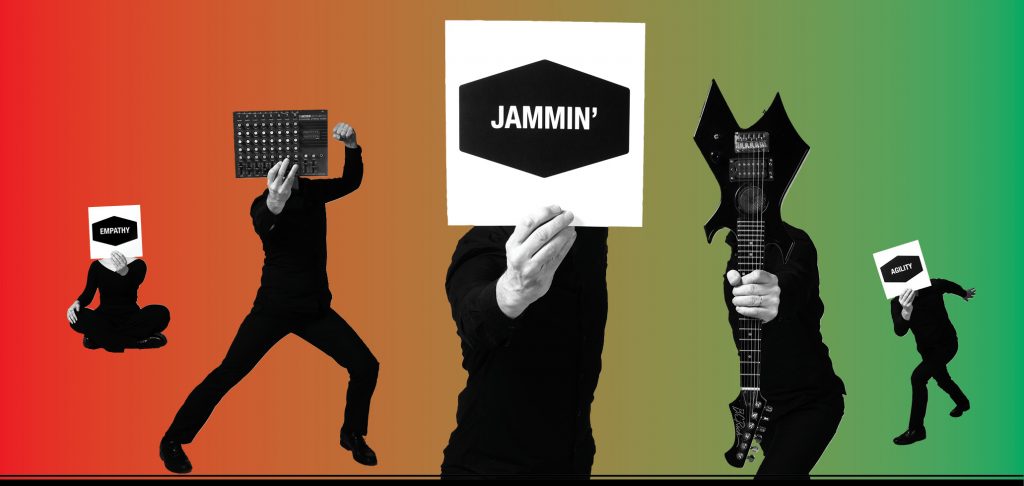 Do your clients and employees demand Pop or Jazz when you still play Wagner?
Is your company organised like a symphony or gamelan orchestra, a pop or jazz band or electronic music production? Or is it 'all the above'?
Music Thinking is a new approach to let people work and play together in a new way. 
Like music, the music thinking workshops and programmes have different formats and styles for different occasions, goals and line-ups. All of them are connected with the six cues of Music Thinking: Jammin', Empathy, Personality, Score, Agility and Remix. It is possible to start with one type of workshop and later connect with a different kind.
Typically we have three starting points or directions to start with:
Creativity

:

From Jammin' to Remix

Service Design: From Empathy to Remix
Organisational Change: From Personality to Remix
Everything is dependent on the question or goal you have as an individual, team or organisation. The workshops are possible from a ½ day 'introduction jam' to a 6 day 'from empathy to remix' programme.
Training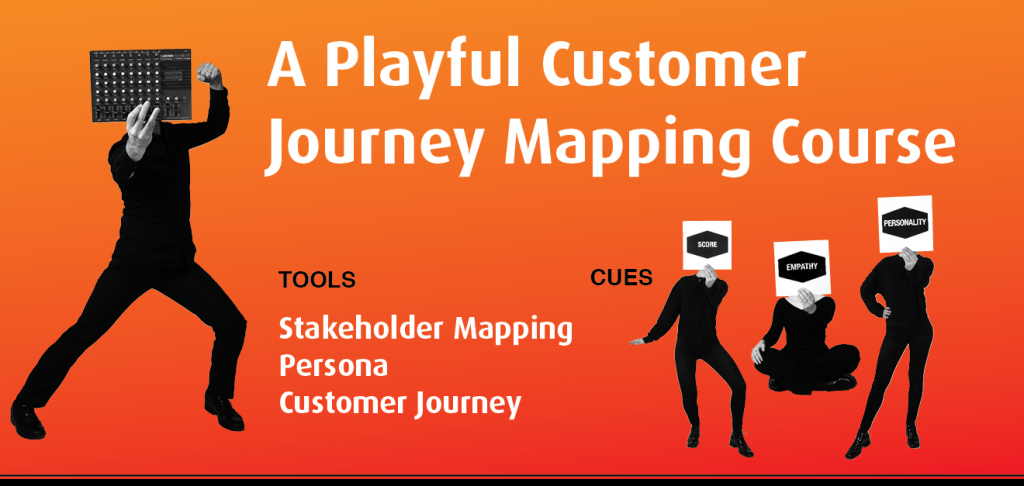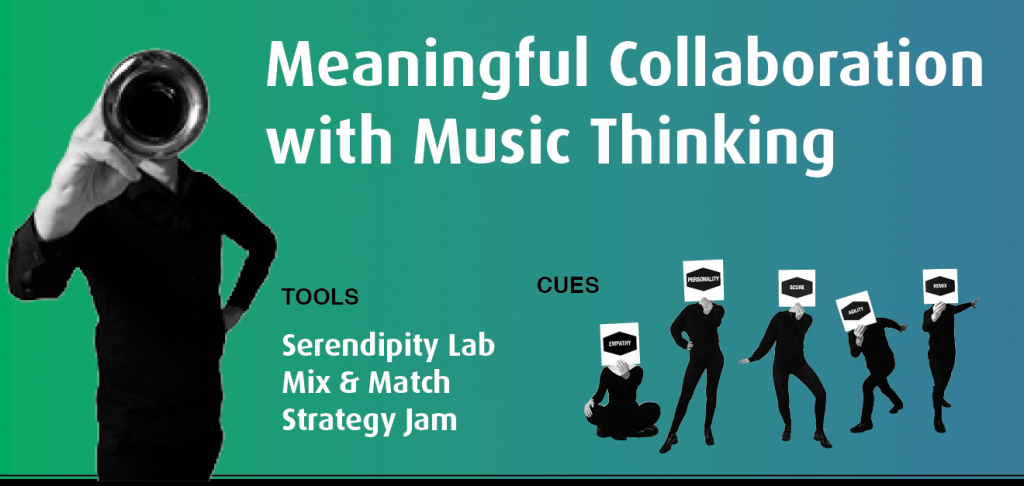 Workshop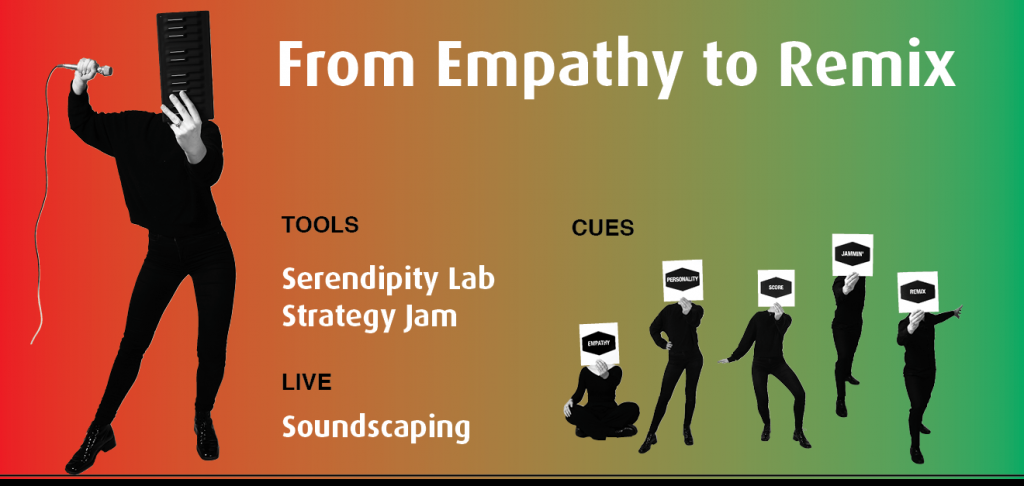 More Music Thinking Formats
½ day 'Introduction Jam'

The Intro Jam is a great way to playfully think about the most import things that are playing and what questions should be raised.

We work with the Music Thinking Jam Cards and also have time for short musical interactions (no skills needed).

1-day 'The Company Real Score' One-day mapping workshop from why, how, what, brand expressions, high-level personas to paradoxes and critical success factors.
6-Day 'From Empathy to Remix' Programme

Every day will be central to one of the cues of the music thinking framework.

The programme starts with either JAMMIN', EMPATHY or PERSONALITY and will always end with REMIX.

Masterclass on the Music Thinking Framework and how to foster Brand Minded & People Centred Innovation
Lecture on Behind the Cards, inspiring stories surprising connections of the Music Thinking Jam Cards
Find the right course, training or programme for your needs
We offer you a custom-made coaching program designed around your particular objectives to guide you through service design and the music thinking process and framework. We can advise you how to make this a multidisciplinary approach to bridge silos in your organisation and combine service design with branding, agile and organisational change.
The Music Thinking / Service Design coaches are happy to facilitate you in your project or programme.