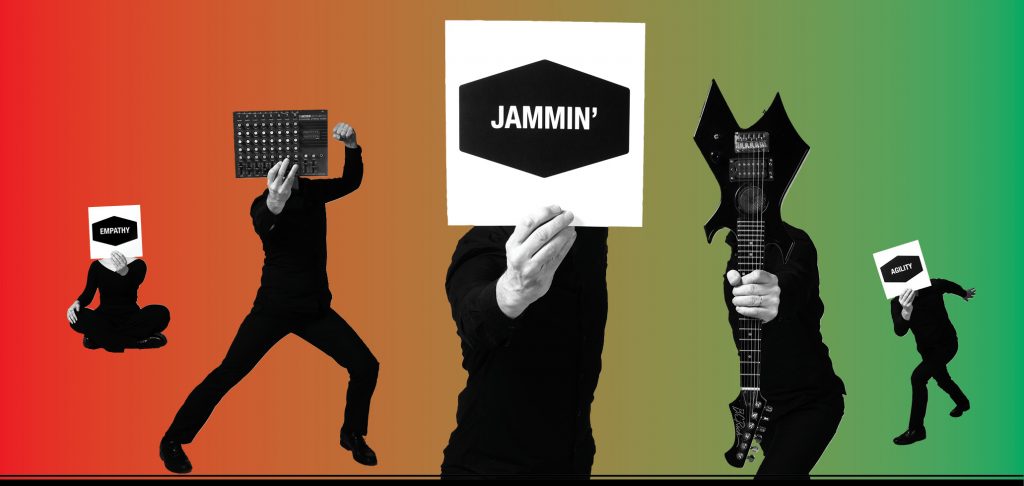 Do your clients and employees demand Pop or Jazz when you still play Wagner?
Is your company organised like a symphony or gamelan orchestra, a pop or jazz band or electronic music production? Or is it 'all the above'?
Music Thinking is a new approach to let people work and play together in a new way.
Like music, the music thinking trainings, workshops and programmes have different formats and styles for different occasions, goals and line-ups. All of them are connected with the six cues of Music Thinking:
Jammin', Empathy, Personality, Score, Agility and Remix.
Training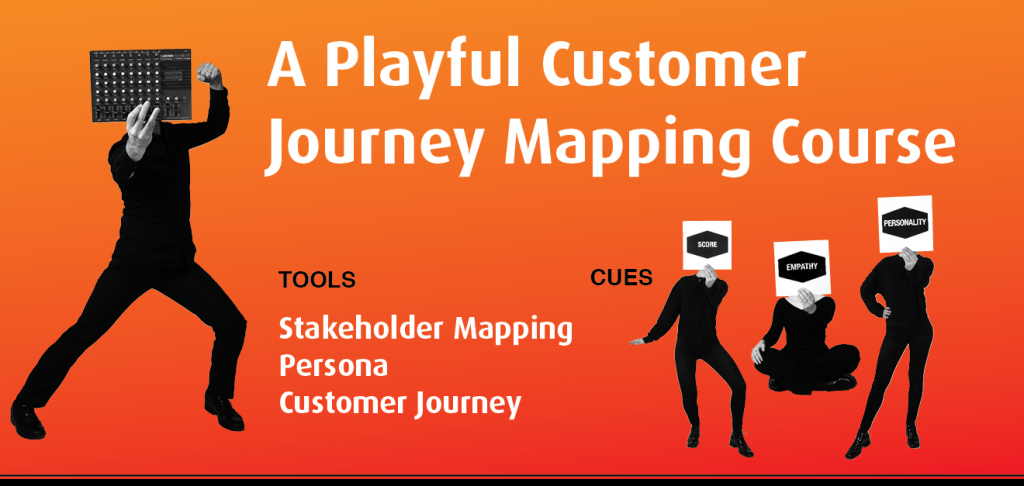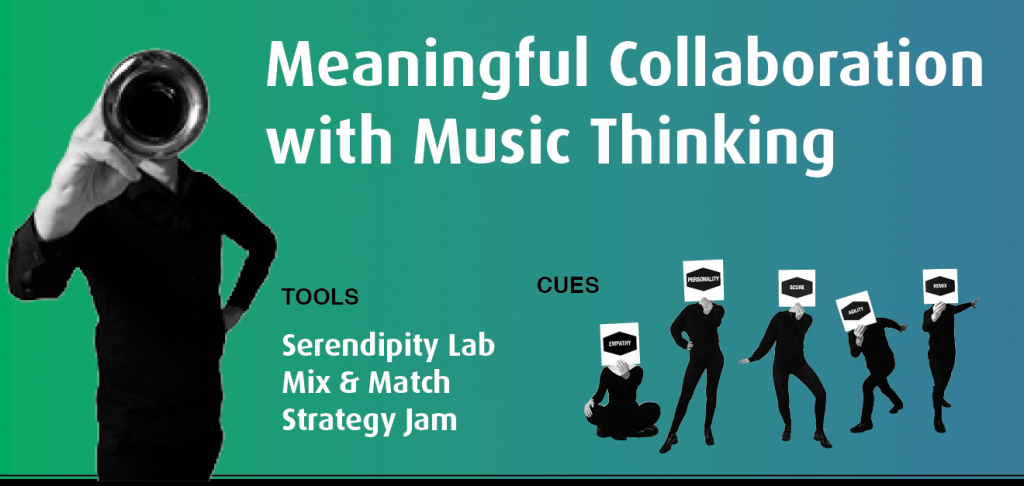 Workshop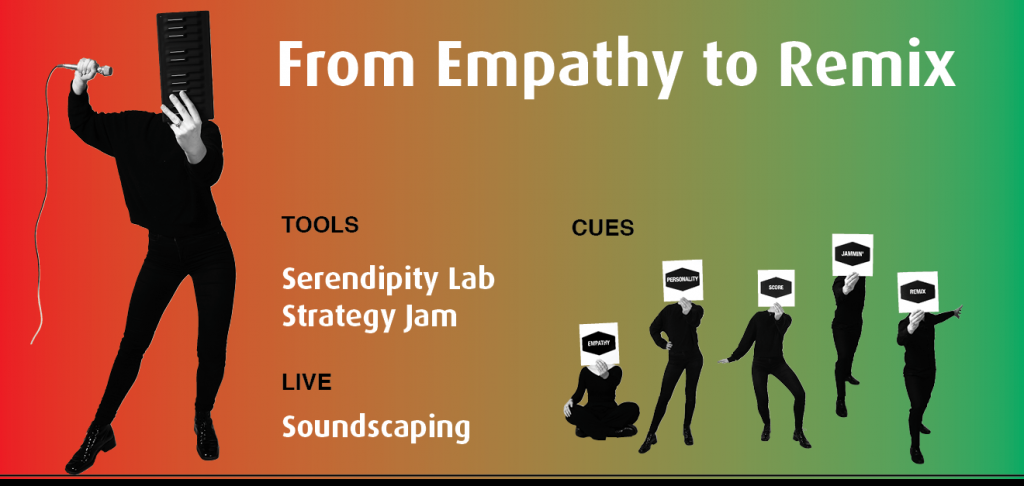 Programmes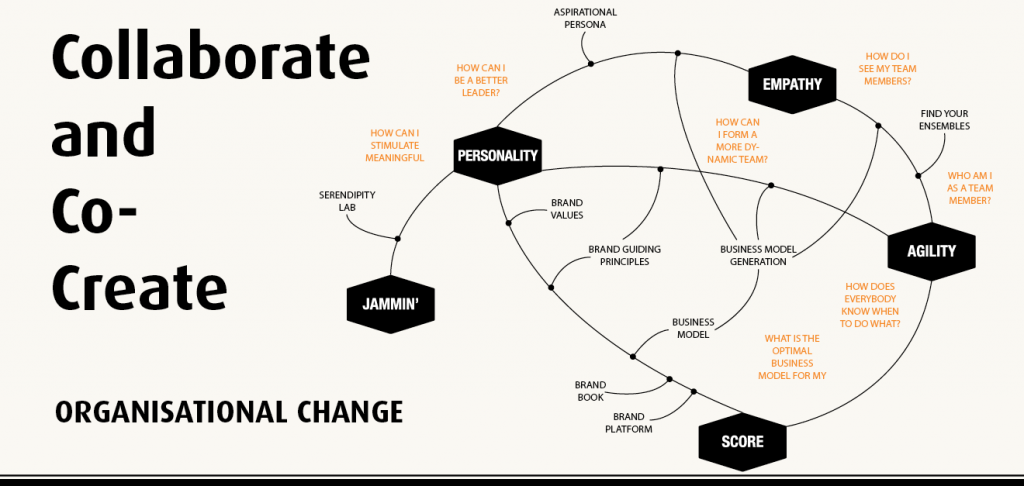 Find the right course, training or programme for your needs
We offer you a custom-made program designed around your particular objectives to guide you through service design and the music thinking framework. We can advise you how to make this a multidisciplinary approach to bridge silos in your organisation and combine service design with branding, agile and organisational change.